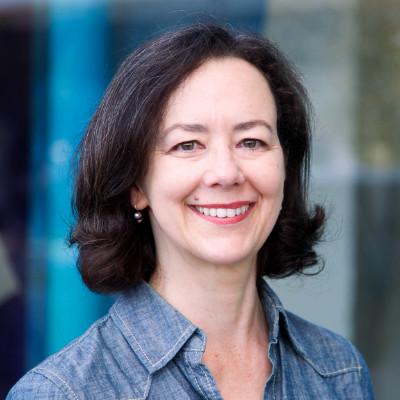 Dana L. Smith
Specialist, University of California, San Francisco
Dana Smith graduated from UNCG and received an MA from the UC-Berkeley Department of Microbiology and Immunology. At UCSF she managed the laboratories of Dr. Alexander Johnson (1986-1991) and Dr Andrew Murray (1991-2000),while pursuing respective research projects on transcription regulation and cell biology.
She joined Dr. Elizabeth Blackburn's lab as lab manager and researcher in 2000 and for many years studied the role of telomere biology in the regulation of yeast mitosis and meiosis. Since2016, she has worked with Dr. Jue Lin, as part of the Telomere Core, working on a variety of studies aimed at understanding the role of telomere maintenance in human health and disease.
She has worked on many of the Blackburn Telomere Core study contributions to the Telomere Research Network and has collaborated with many scientists in developing new telomere-length assays in non-human animal species, including cats, macaques, and lemurs.
For many years she has been a leader in the UCSF Laboratory Resource Group, an organization of lab managers and campus representatives, devoted to facilitating communication around topics impactful to researchers.
Publications
Annals of neurology
Krysko KM, Henry RG, Cree BAC, Lin J
Psychoneuroendocrinology
Lin J, Smith DL, Esteves K, Drury S
Cell
Xie Z, Jay KA, Smith DL, Zhang Y, Liu Z, Zheng J, Tian R, Li H, Blackburn EH
Genes & development
Anderson CM, Korkin D, Smith DL, Makovets S, Seidel JJ, Sali A, Blackburn EH
Molecular biology of the cell
Lin J, Smith DL, Blackburn EH